Sioux Falls AFL-CIO Elects Youngest CLC President in its History
Kooper Caraway
07 Feb, 2018
The Sioux Falls Central Labor Council, the local branch of the AFL-CIO, has elected Kooper Caraway from AFSCME Council 65 as its new President. The AFL-CIO is the largest Labor Federation in the United States and maintains over 500 State Labor Federations and Central Labor Councils across the nation, representing more than 13 million working men and women. At 27 years old, Kooper Caraway will become the youngest elected AFL-CIO President in the history of Sioux Falls.
The Election took place on Jan. 3rd at the Sioux Falls Labor Temple. Delegates representing over 5,000 Sioux Falls Union Members voted unanimously to elect Kooper Caraway to his first 2 year term as President.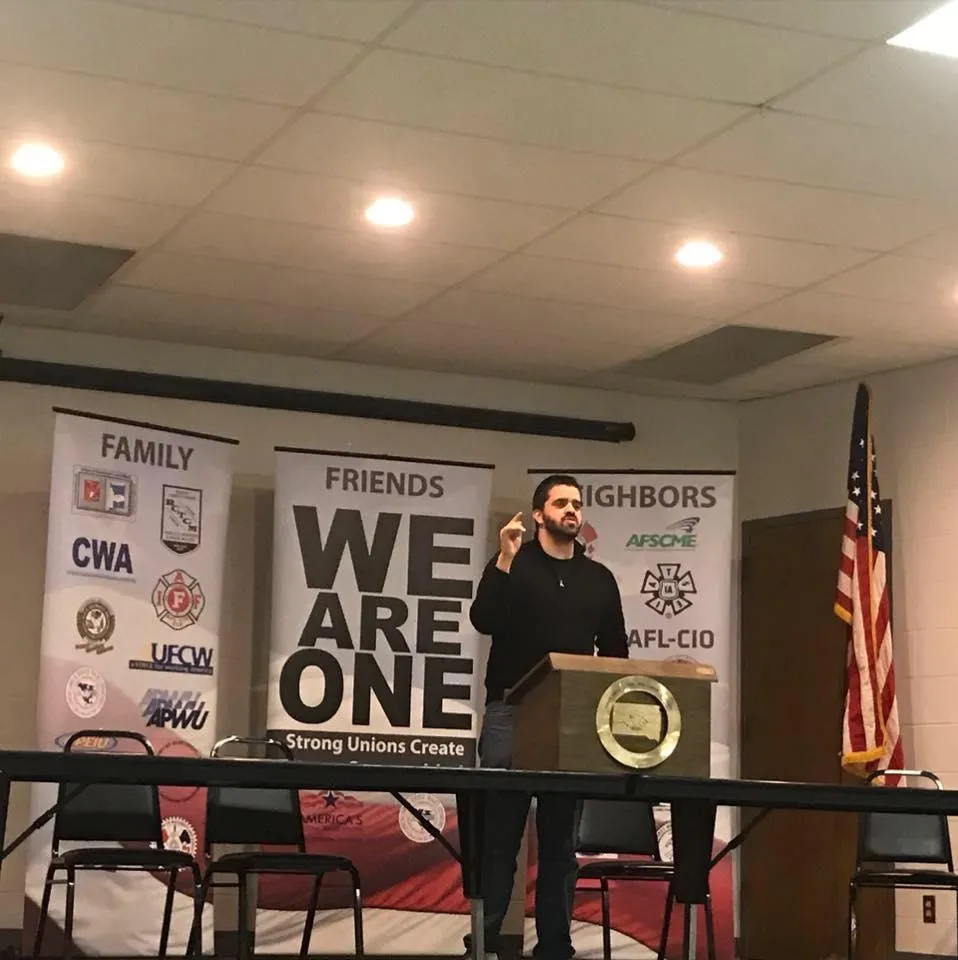 In addition to the Union delegates present, community leaders including SIoux Falls Councilman Pat Starr and Former Councilman Kenny Anderson Jr were in attendance to support the Sioux Falls Labor Community. National AFL-CIO Regional Director Courtney Foley flew in to Sioux Falls from Michigan to swear in the new leadership and observe the election.
Kooper Caraway is a longtime Labor activist. He is the Lead Organizer for AFSCME Council 65 for the state of South Dakota and represents nearly 2000 public employees across the state. In his victory speech he stated his commitment to fighting for the working class people of Sioux Falls and working with marginalized communities to create a more diverse, pluralistic, and democratic Labor Movement